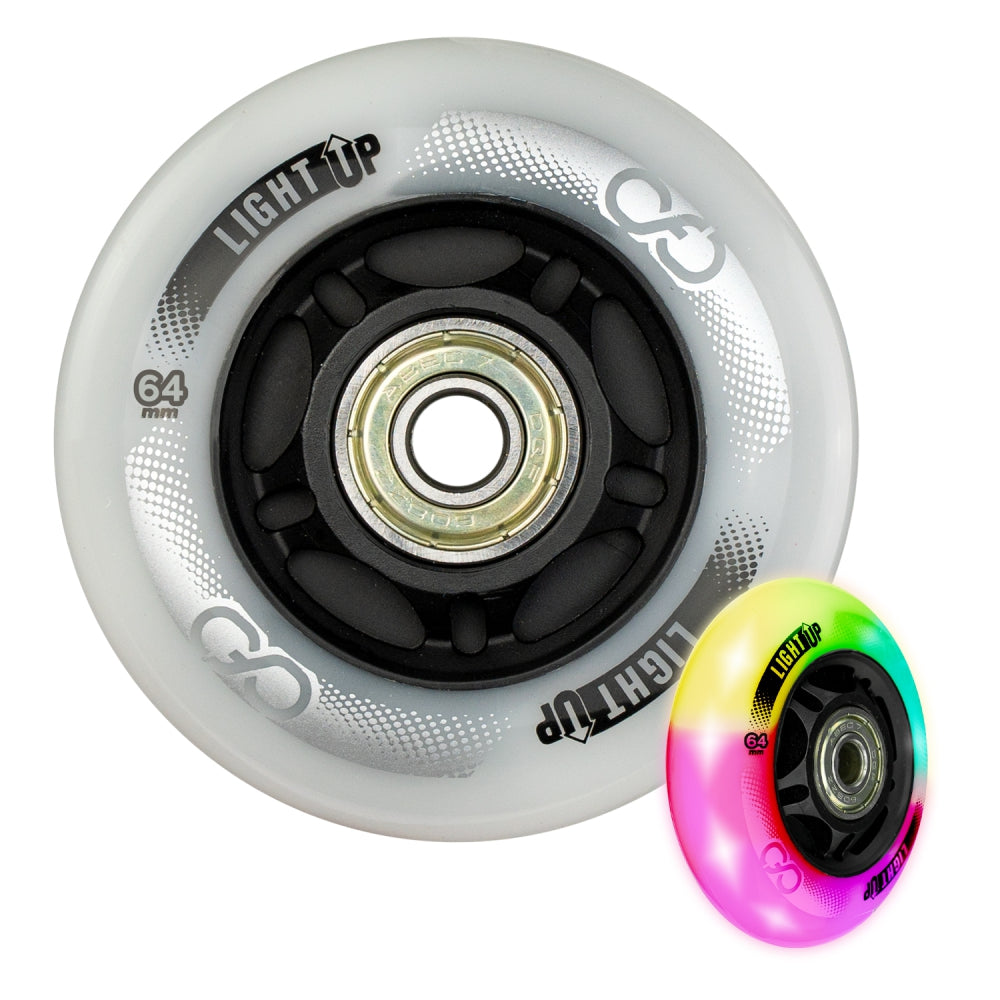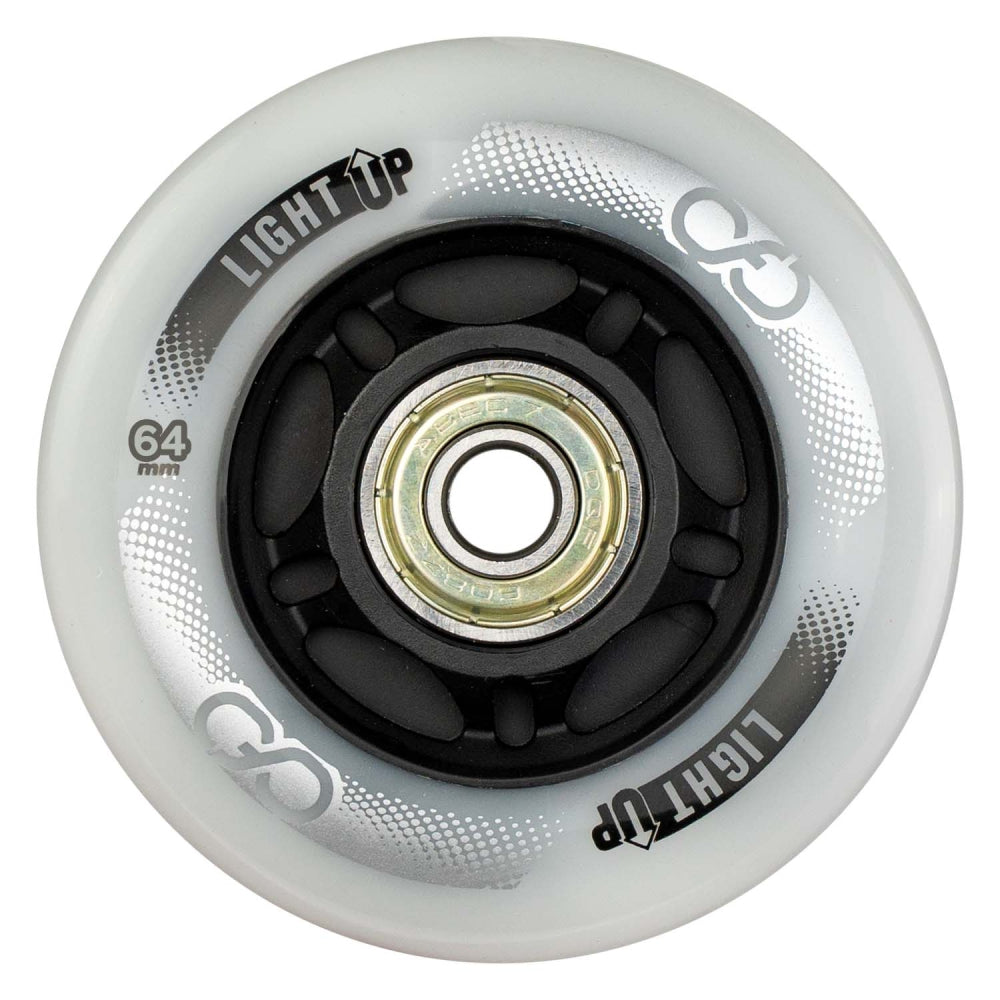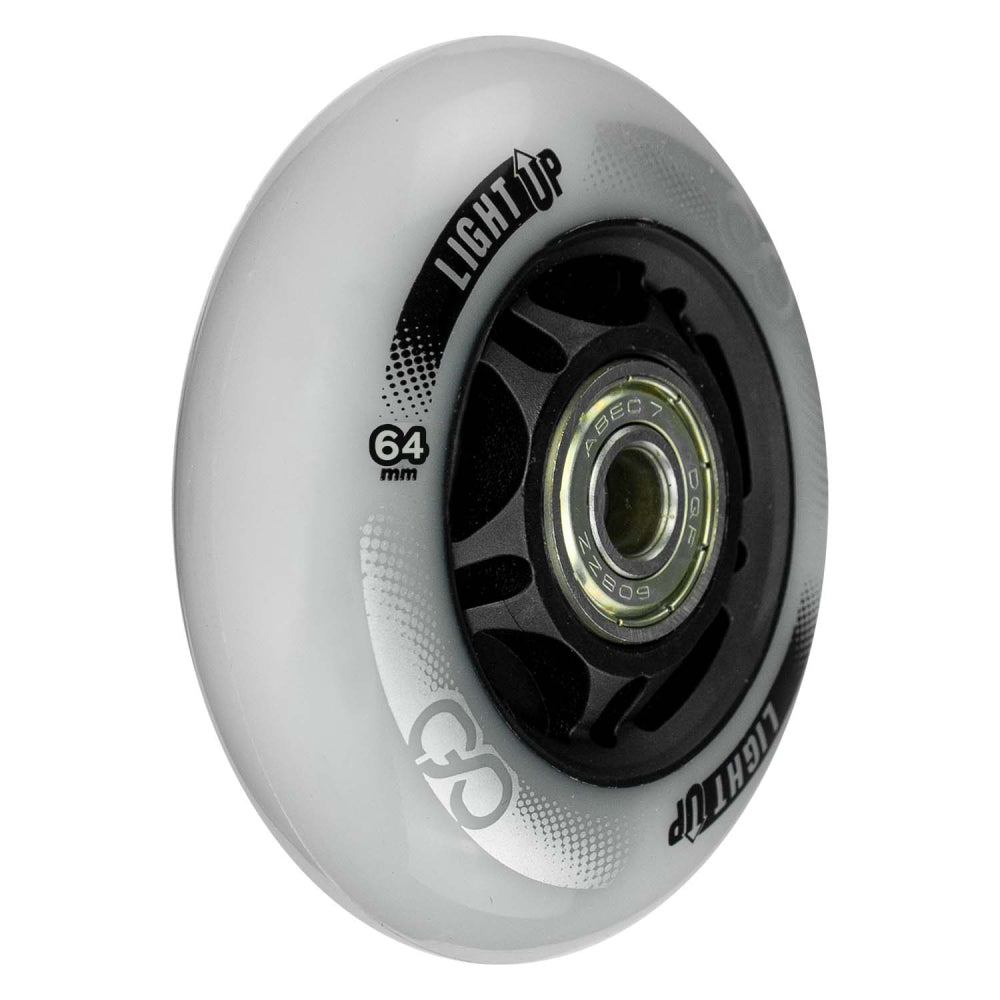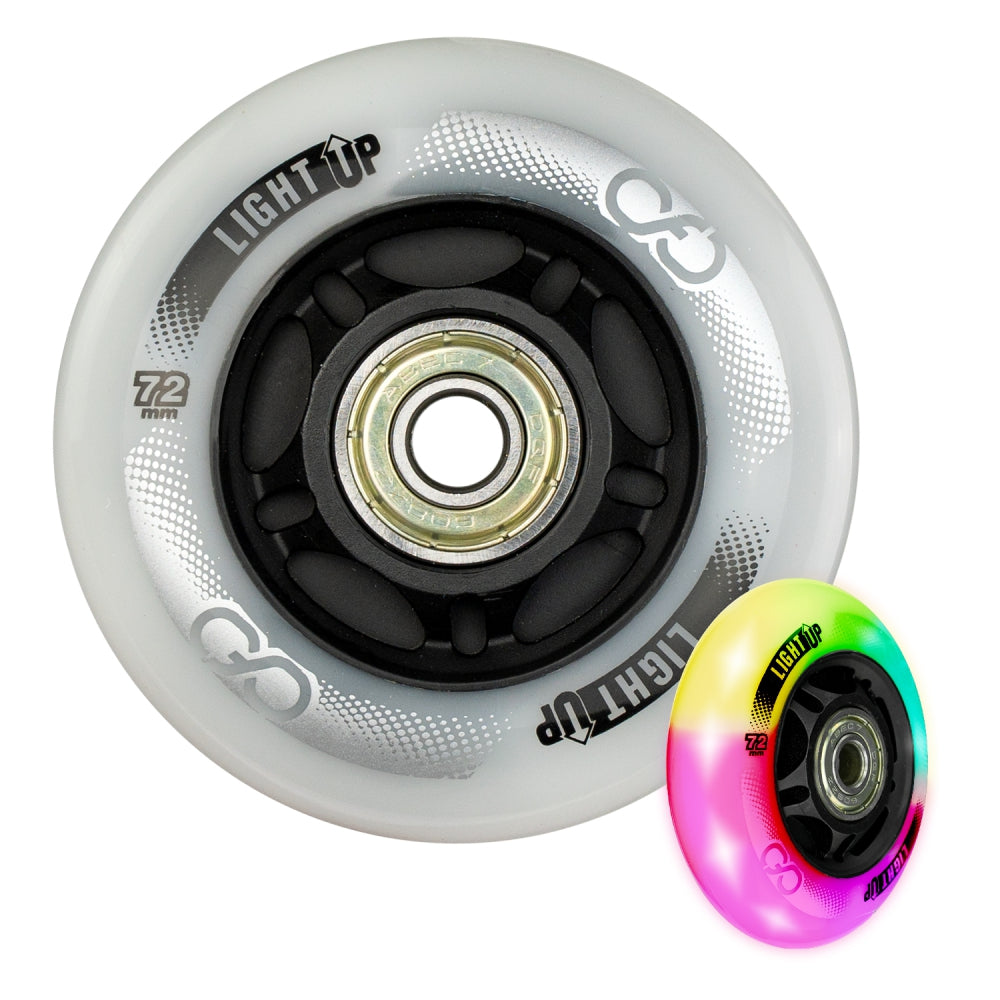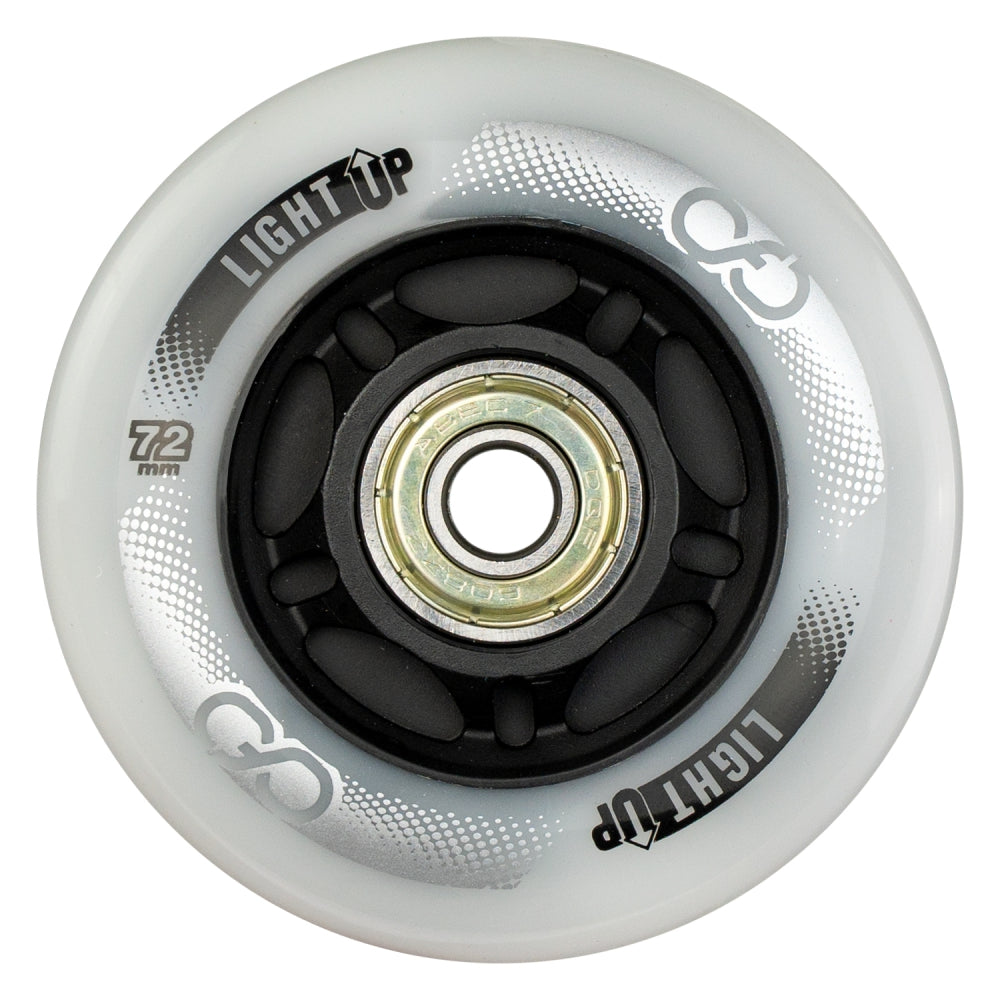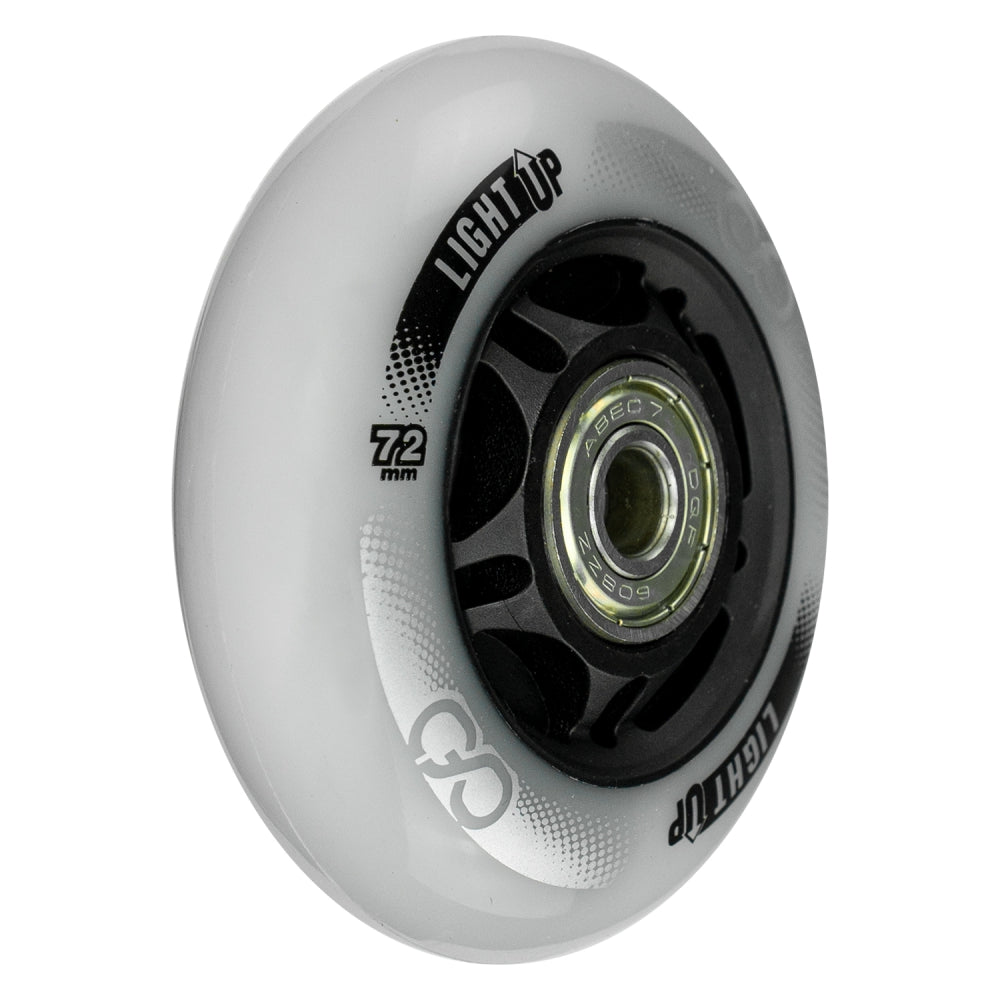 illumin8 - White
LED Light-up Inline Wheel
◼️‎ ‎ 85a Durometer Wheels - Sold as Single Wheel
◼️‎ ‎ ‎ABEC-7 Bearings
◼️‎ ‎ ‎Bright Rainbow LEDs Runs on a Dynamo No Batteries or Charging Required
◼️‎ Axle Adaptor Sleeve Suits, 7mm Axles with Adaptor or 8mm Axles without
illumin8 LED Light Up Wheels! These wheels are the ultimate enhancement for your inline skates, that light up in RGB to create a rainbow like feel when wheels are rolling or spinning, utilizing advanced LED technology that converts energy from the spinning wheel into power, eliminating the need for batteries.
The illumin8 LED Light Up Wheels not only deliver impressive visuals but also provide enhanced visibility in low light conditions, making them perfect for nighttime skating. Crafted with high-quality materials, these wheels ensure a smooth and comfortable ride, offering you an exceptional skating experience.
Designed to make a statement, these LED wheels emit a vibrant and colorful glow, turning heads and adding an extra dose of excitement to your skating sessions. Thanks to their innovative technology, the wheels generate power as you skate, ensuring that the lights remain bright without the hassle of constantly replacing batteries.
Whether you're a beginner or an experienced skater, the illumin8 LED Light Up Wheels will bring a new level of thrill and style to your skating endeavours. Don't miss out on this perfect addition to your inline skates. Get your hands on the illumin8 LED Light Up Wheels and illuminate the streets with every glide!
85a Durometer
Bright Rainbow LEDs with High Wheel Spin
Runs on a Dynamo no batteries required
ABEC-7 Bearings
Axle Adaptor Sleeve will suit 7mm axles with adaptor or 8mm axles without
Sold as a Single Wheel