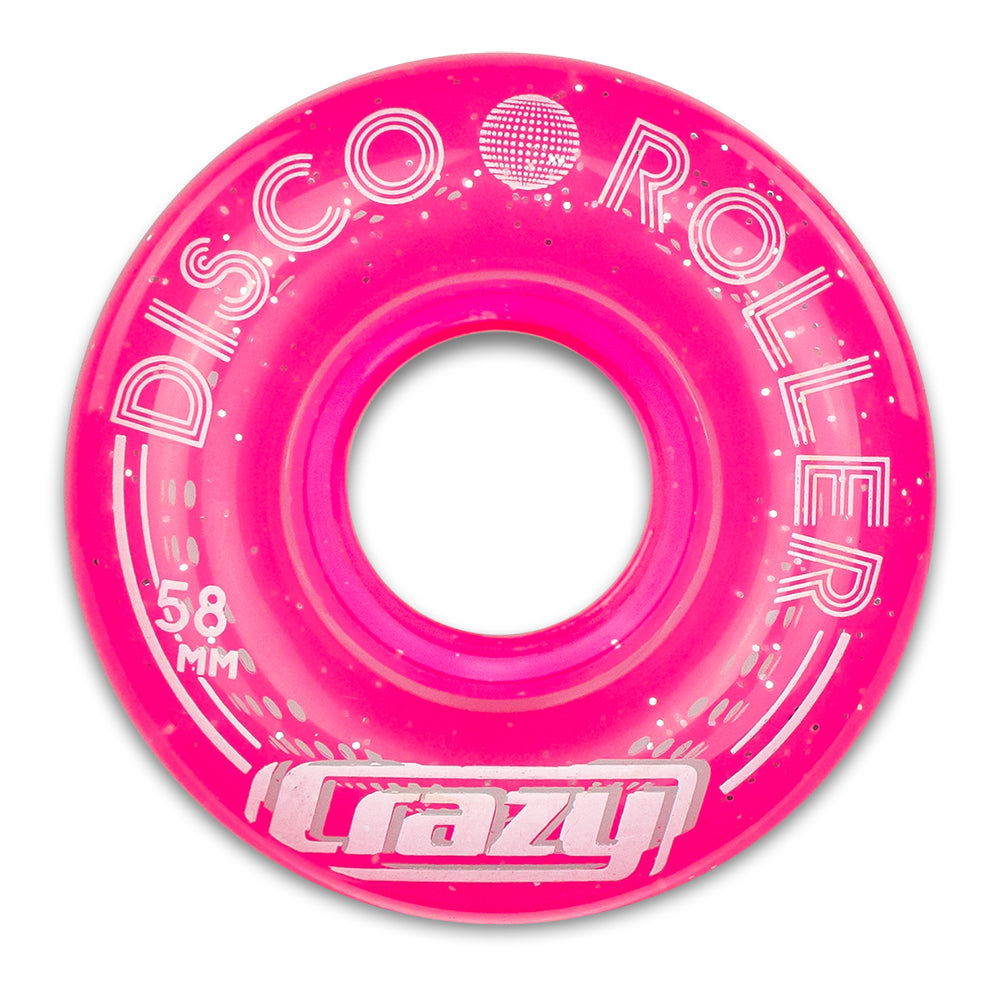 Pink Glitter Infused Disco
Roller Skate Wheels
Pickup currently unavailable at Crazy Skates AUS
Pink Glitter Infused Disco Roller Wheels
Crazy Skates AUS
Pickup currently unavailable
4 Development Court
Caloundra West QLD 4551
Australia
+61754914277
◼️‎ Pink Glitter Urethane Wheels
◼️‎ ‎ ‎Made for our Disco Roller
◼️‎ 58mm: Wheels
◼️‎ Sold as 8 Pack
Looking to add a touch of sparkle and shine to your roller skates? Look no further than these Glitter Urethane Wheels. These wheels are designed to catch the eye with their beautiful pink glitter infusion, bringing a fun and vibrant element to your skating experience.
Crafted from high-quality urethane, these wheels are built to last. Urethane is renowned for its durability and resilience, ensuring that these wheels can withstand the demands of regular use. With a 58mm size, they strike the perfect balance between speed and control, catering to most roller skates. Each set includes eight wheels, allowing you to outfit your entire skate set.
Beyond their stylish appearance, these wheels deliver exceptional performance on the rink. The urethane construction provides a smooth ride, offering an ideal combination of grip and slide for optimal skating control. Whether you're skating indoors or outdoors, these wheels excel in various environments, making them a versatile addition to any skater's collection.
In summary, the Glitter Urethane Wheels are an excellent choice for those seeking to infuse their roller skates with flair. With their pink glitter infusion, they effortlessly capture attention and add a playful touch to any skating session. Backed by their high-quality construction and outstanding performance, these wheels are a worthwhile investment that guarantees hours of enjoyable skating.
Glitter Infused Urethane Wheels
Size: 58mm
Sold as 8 Pack