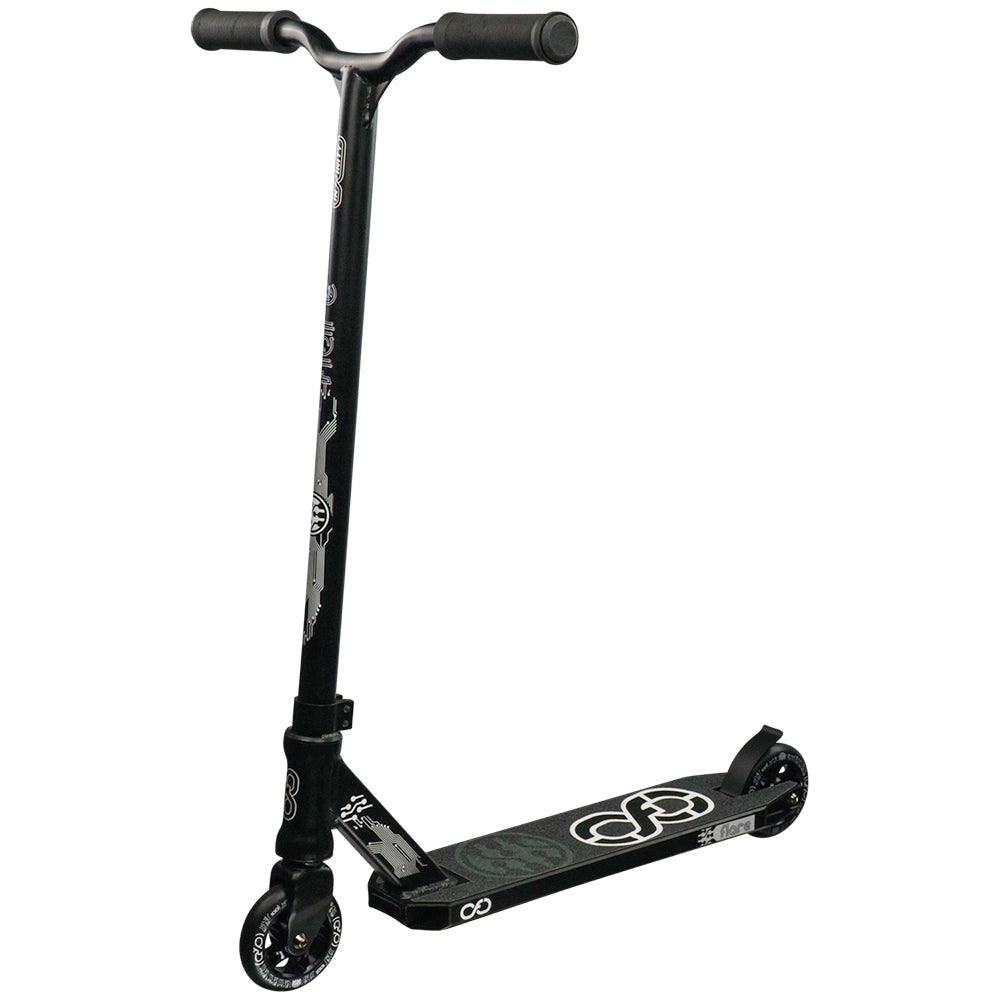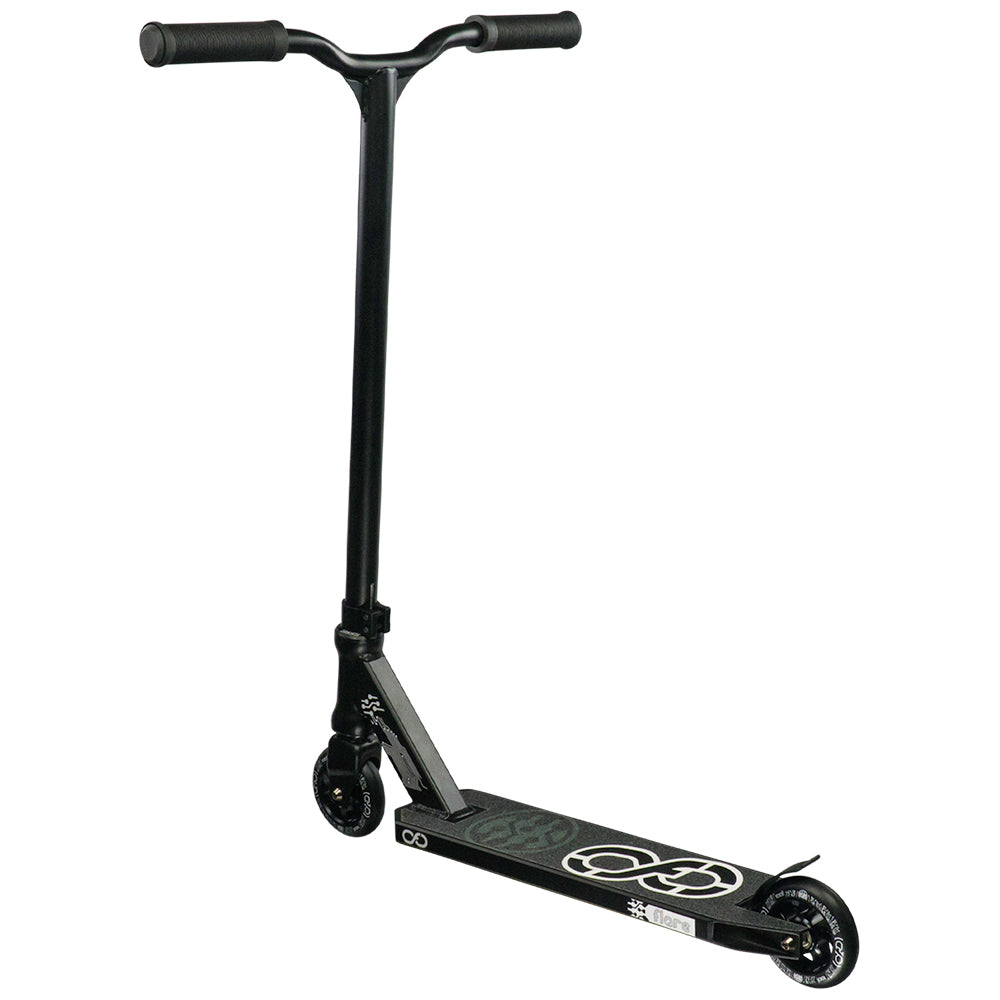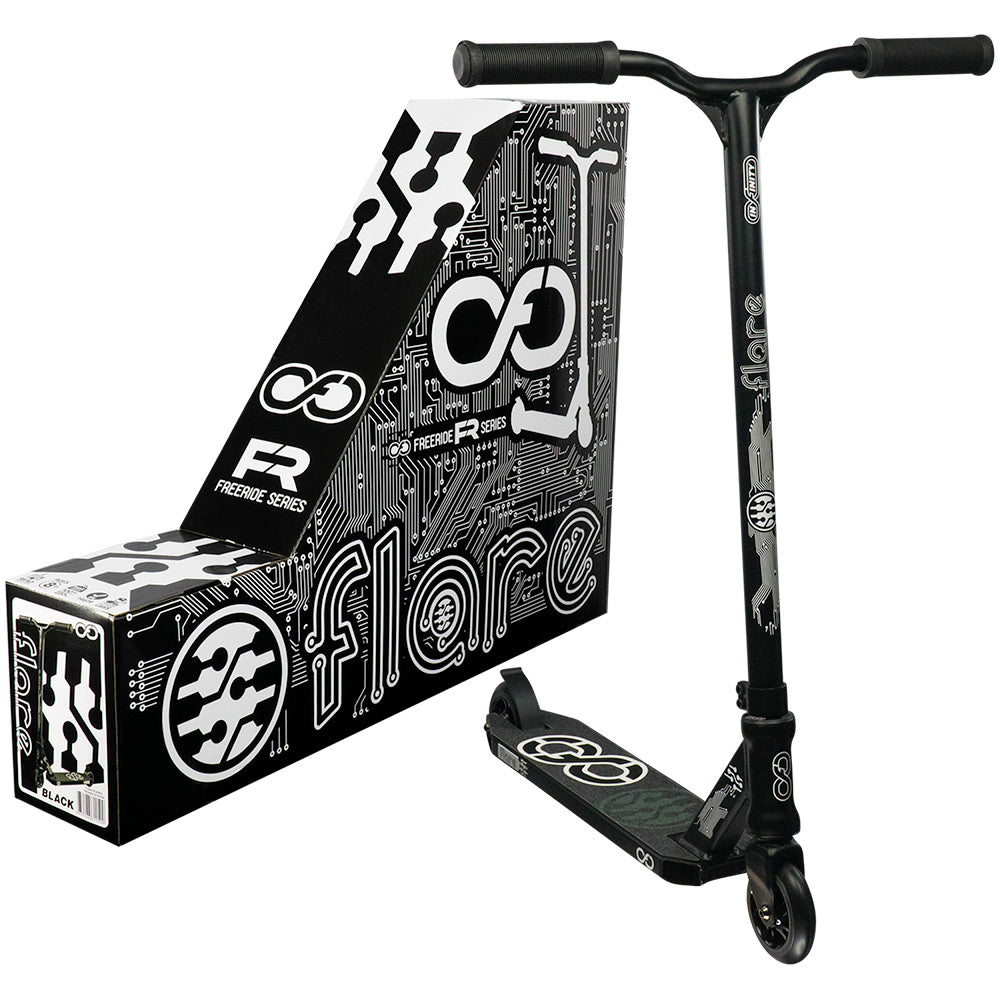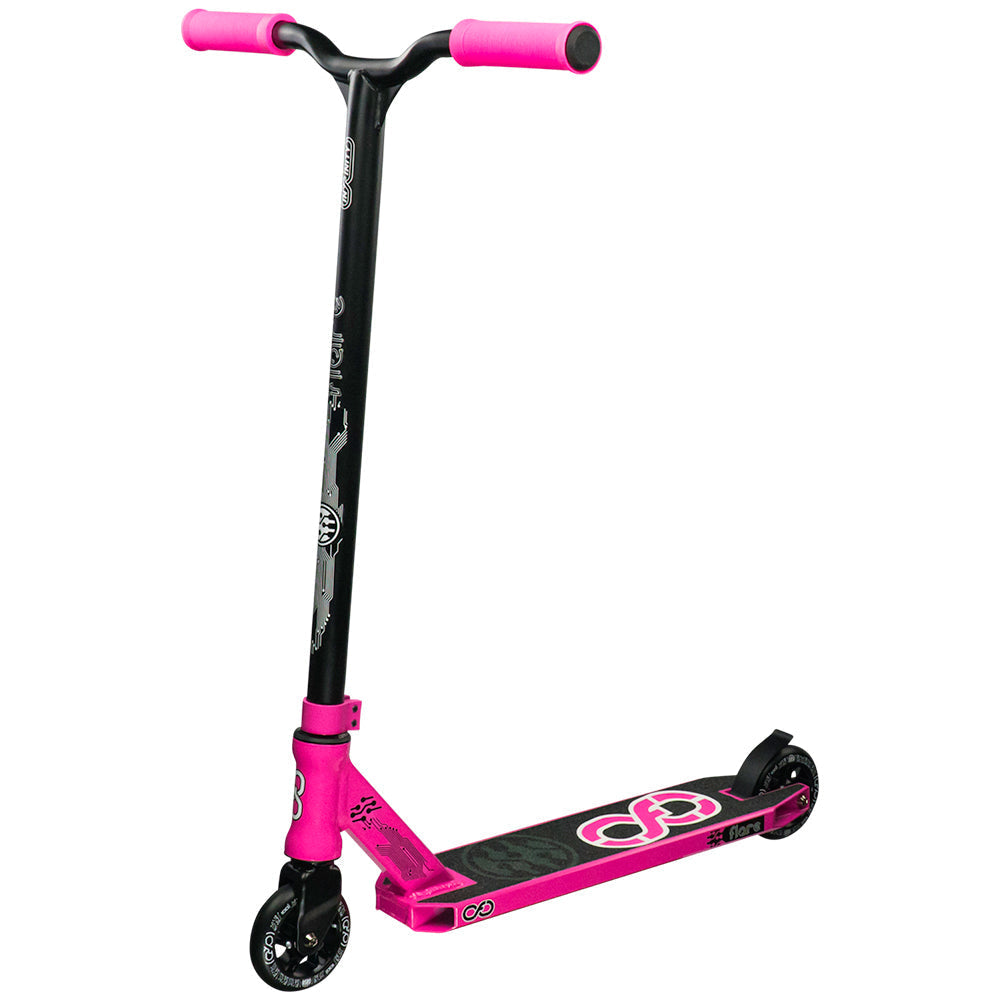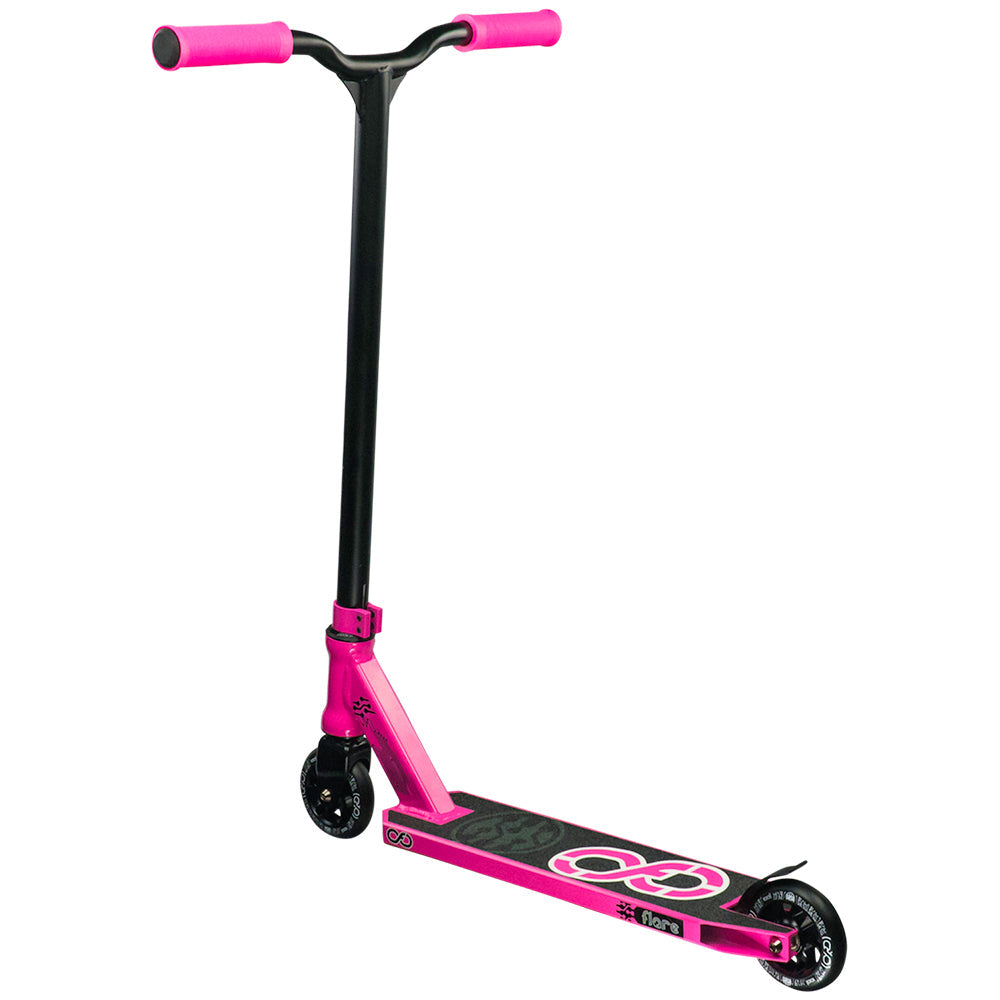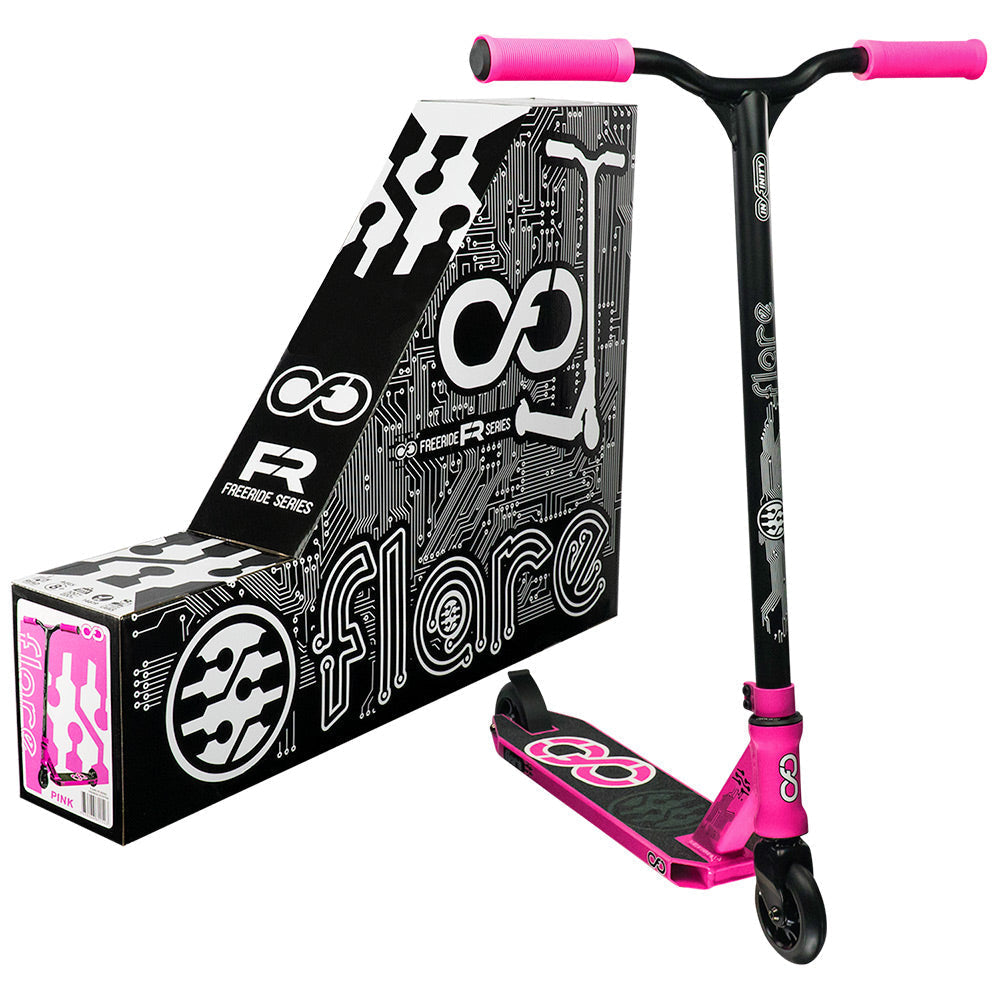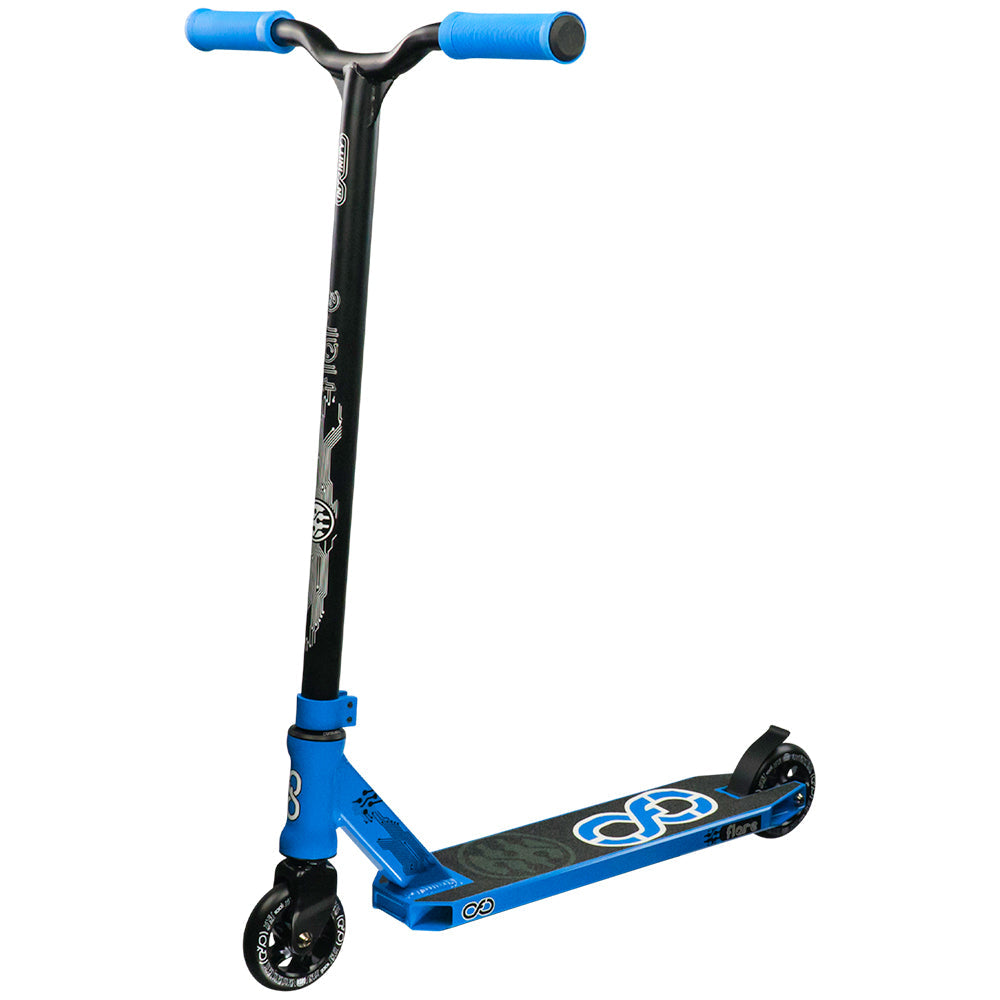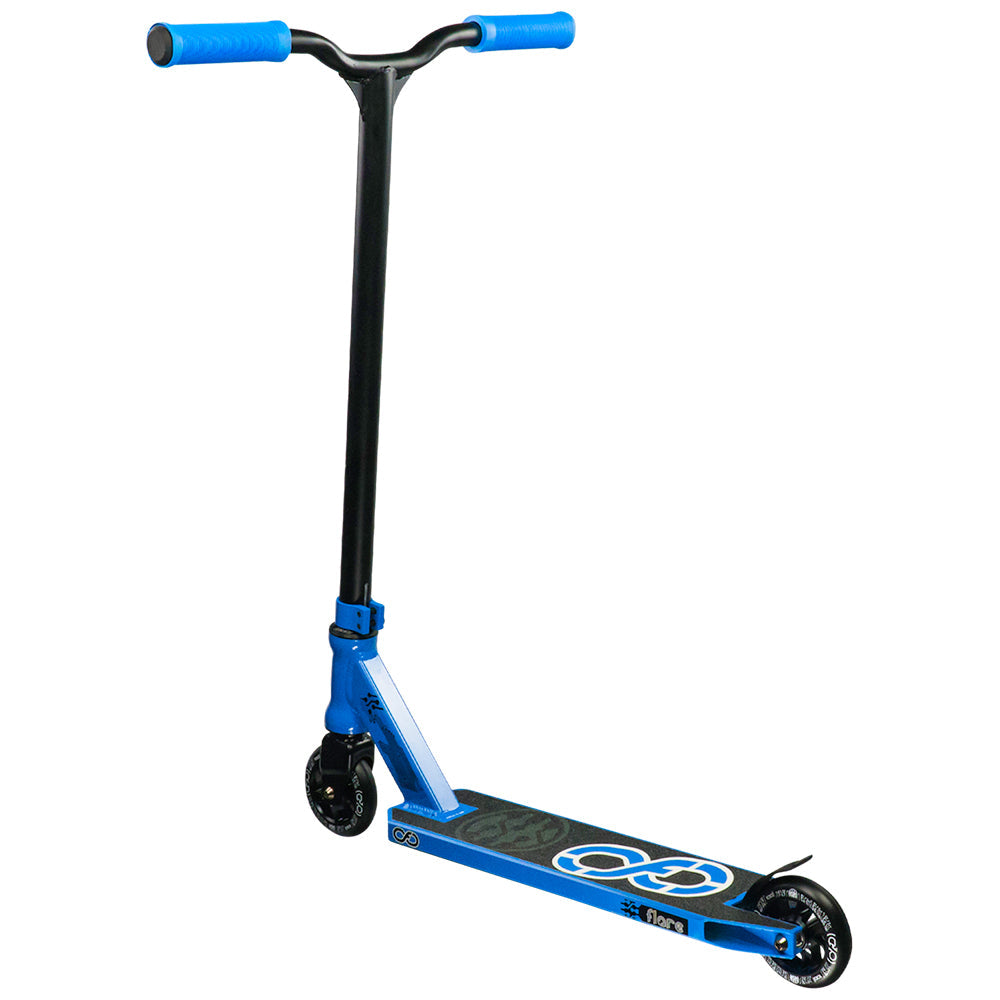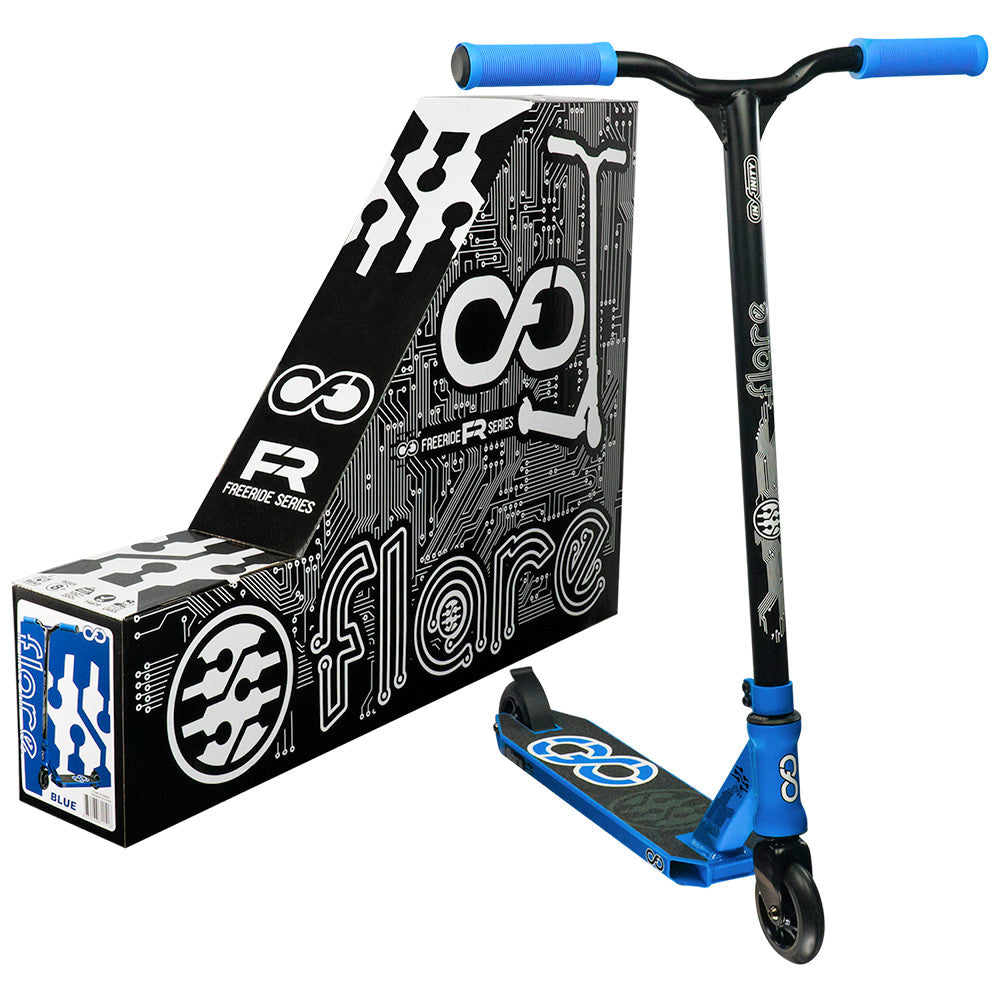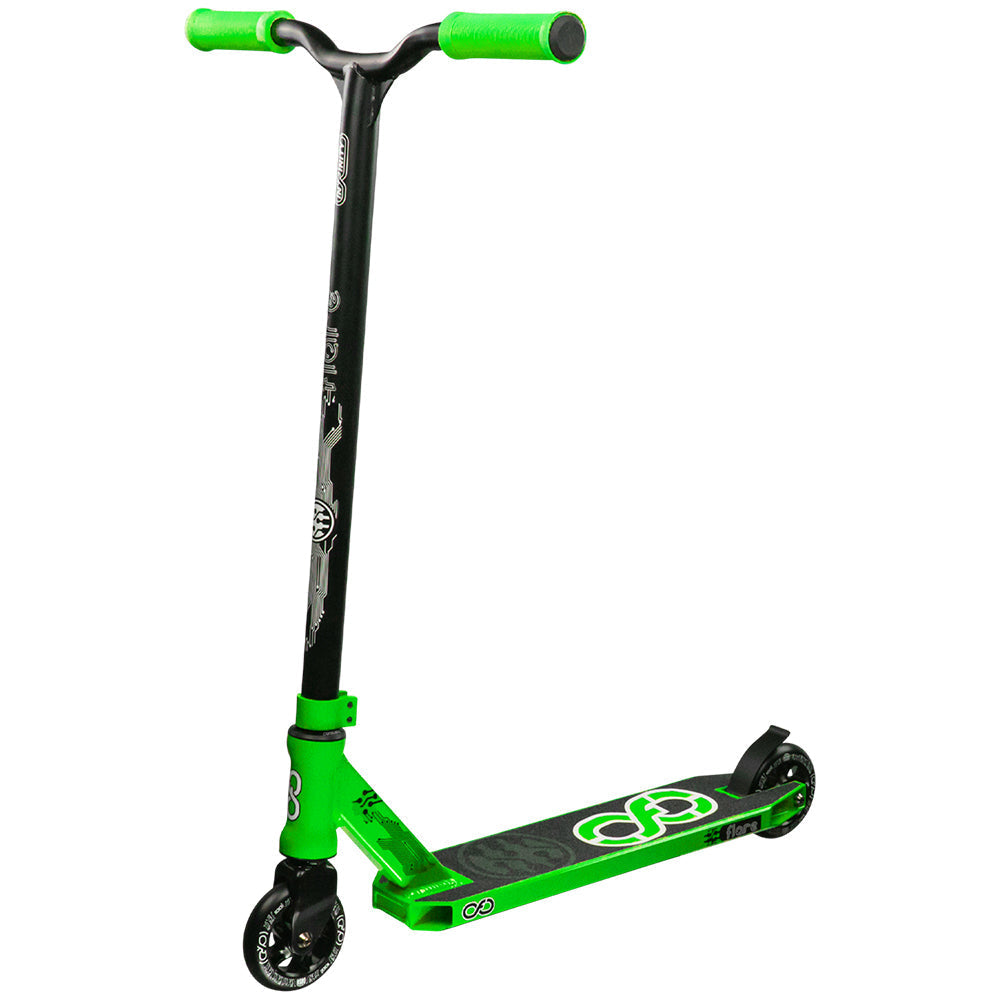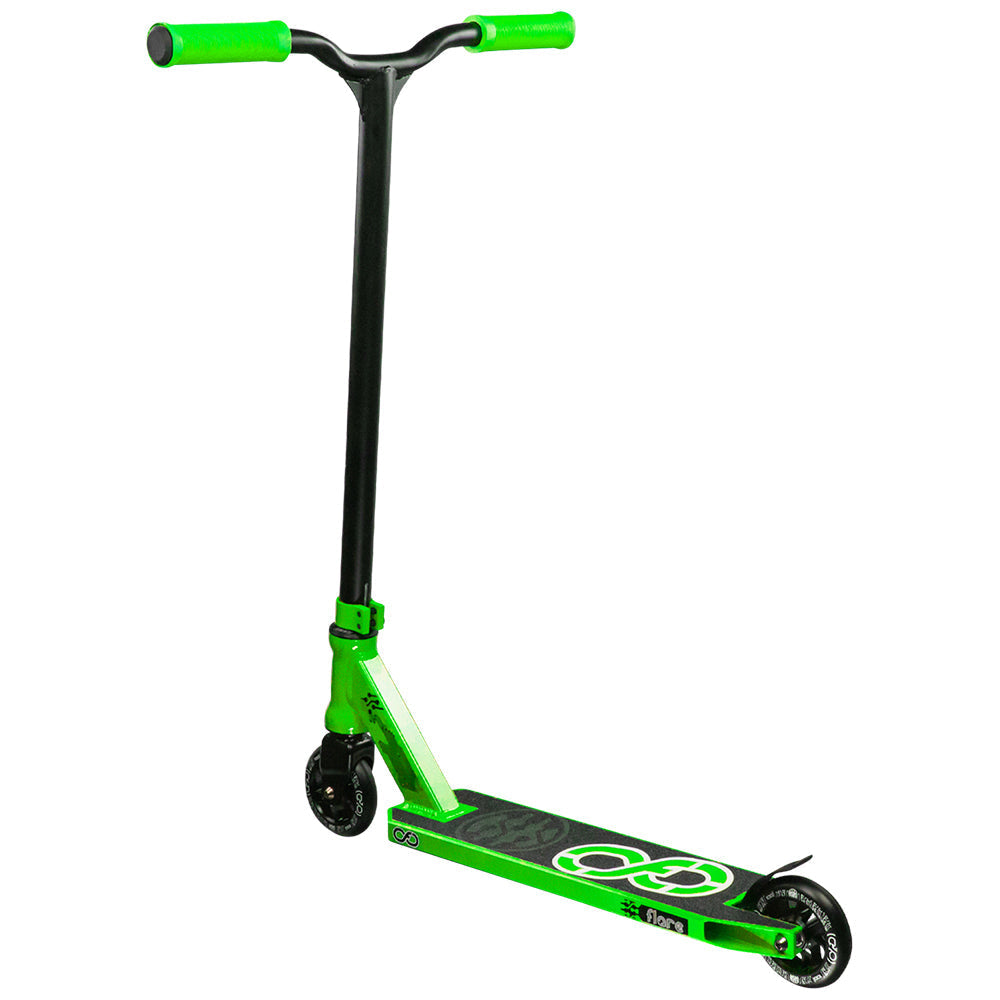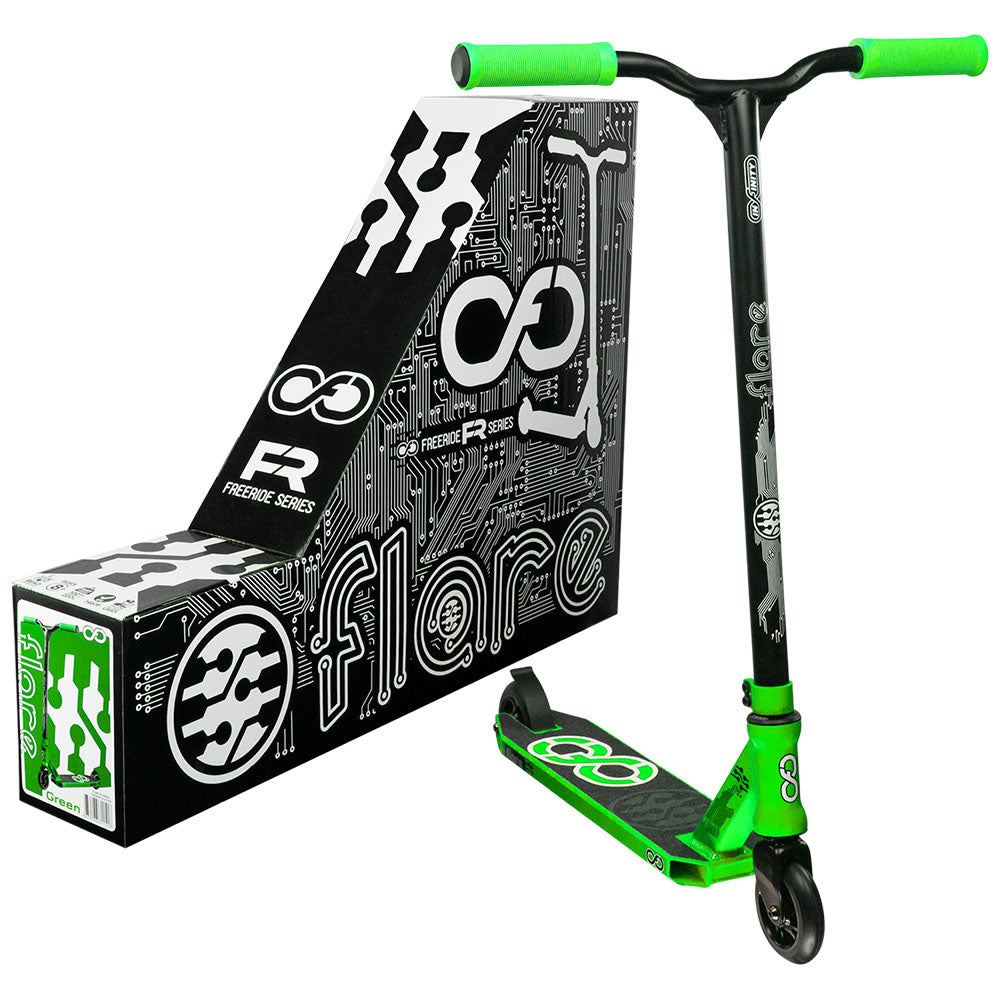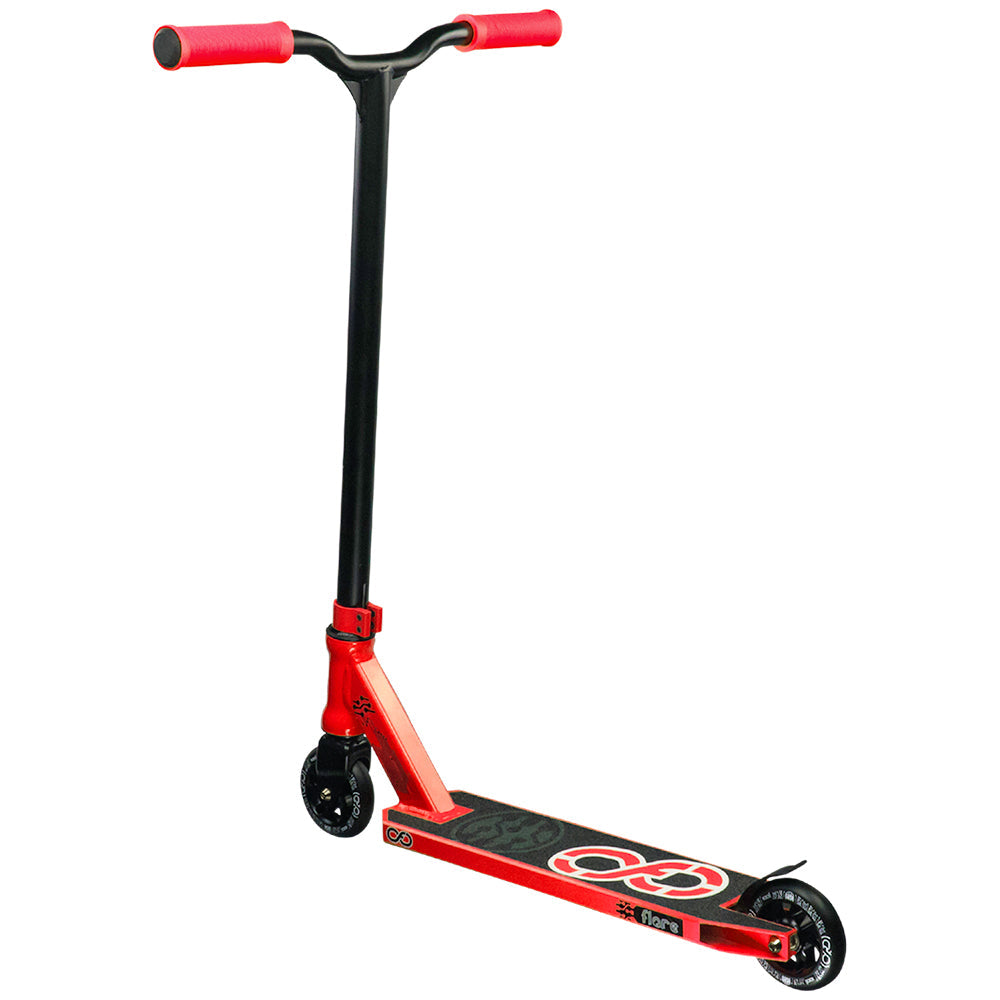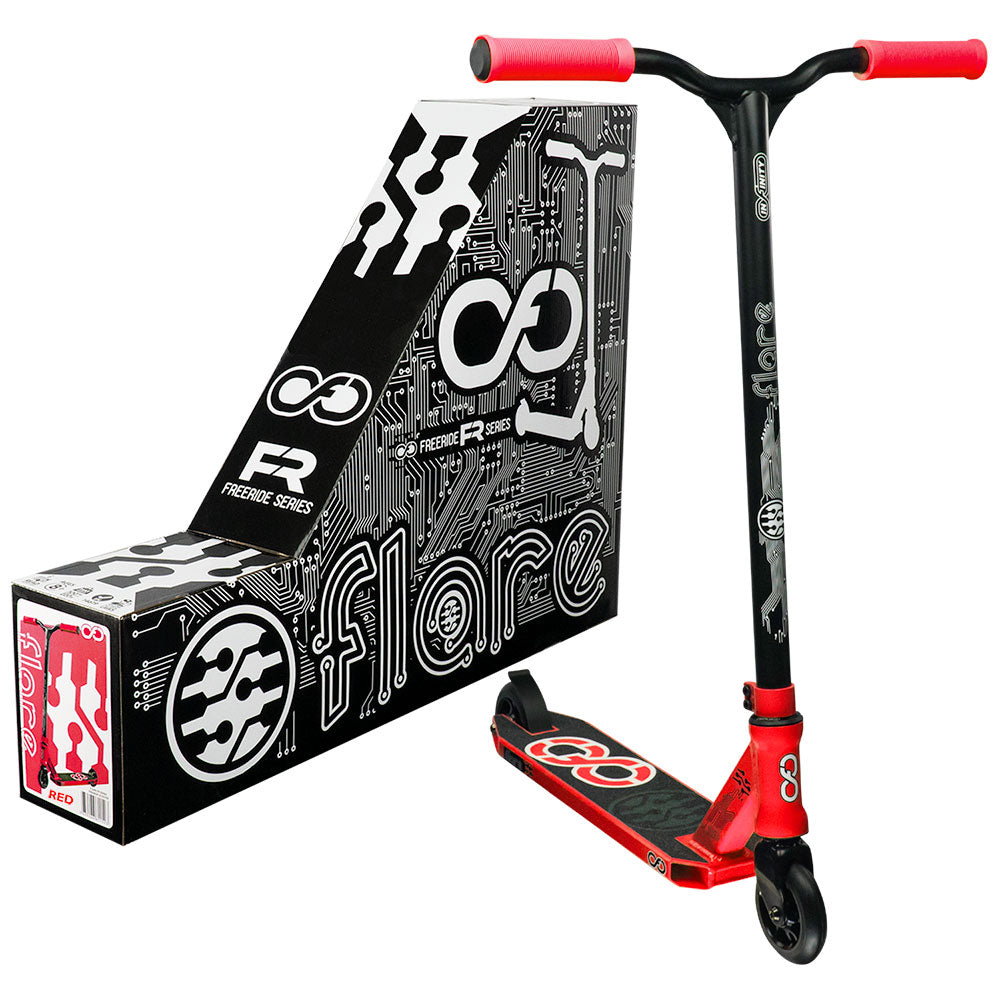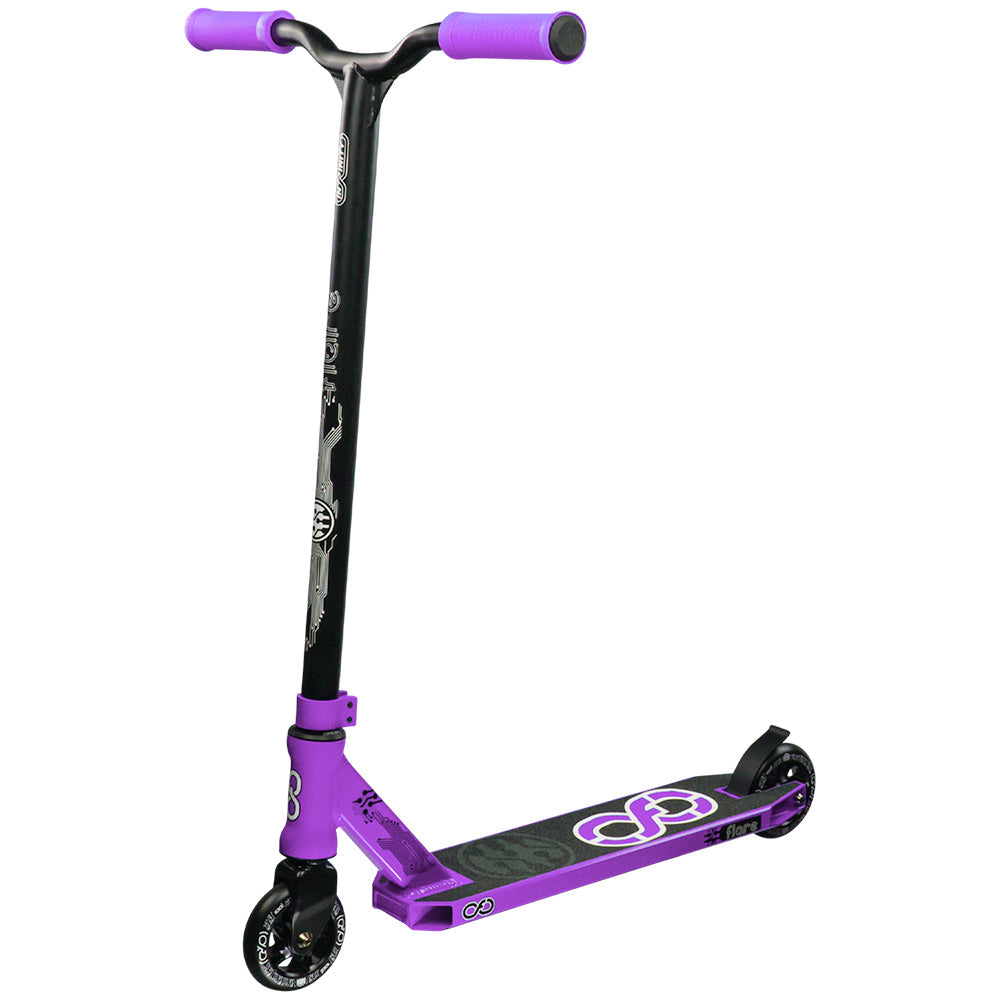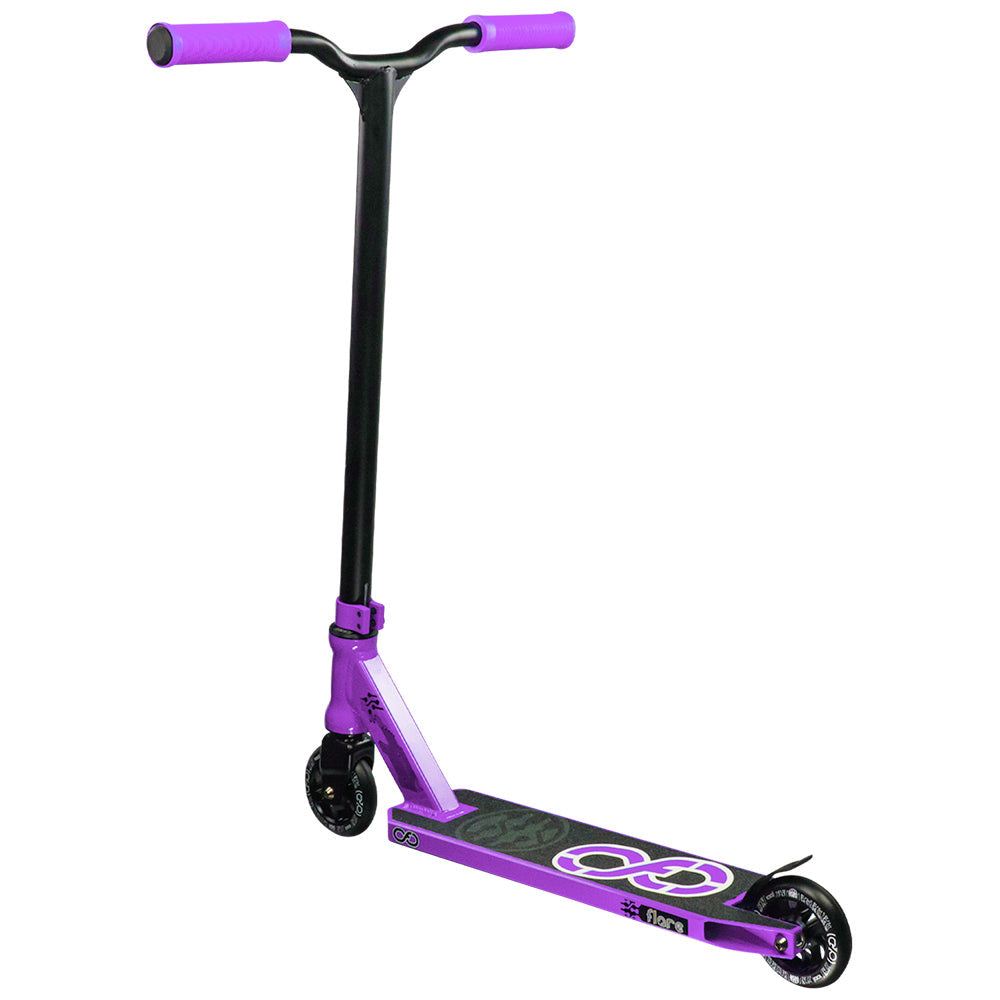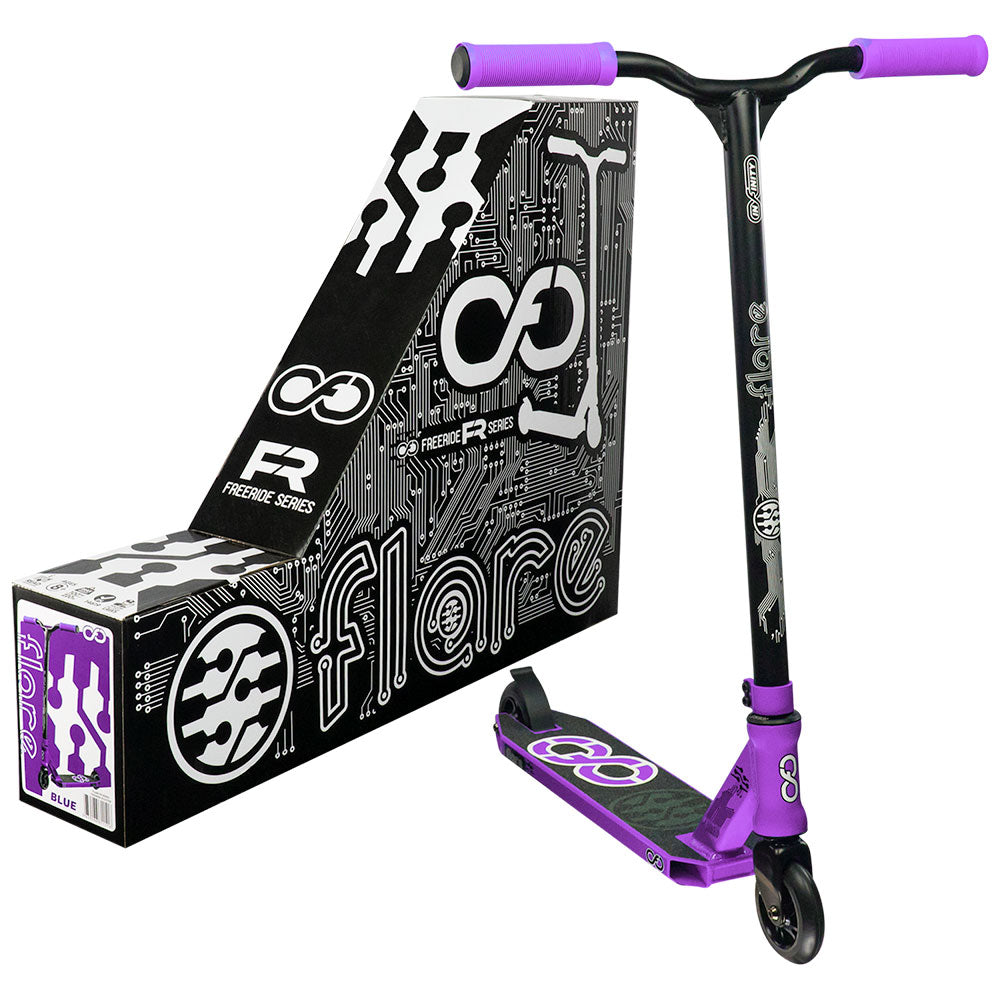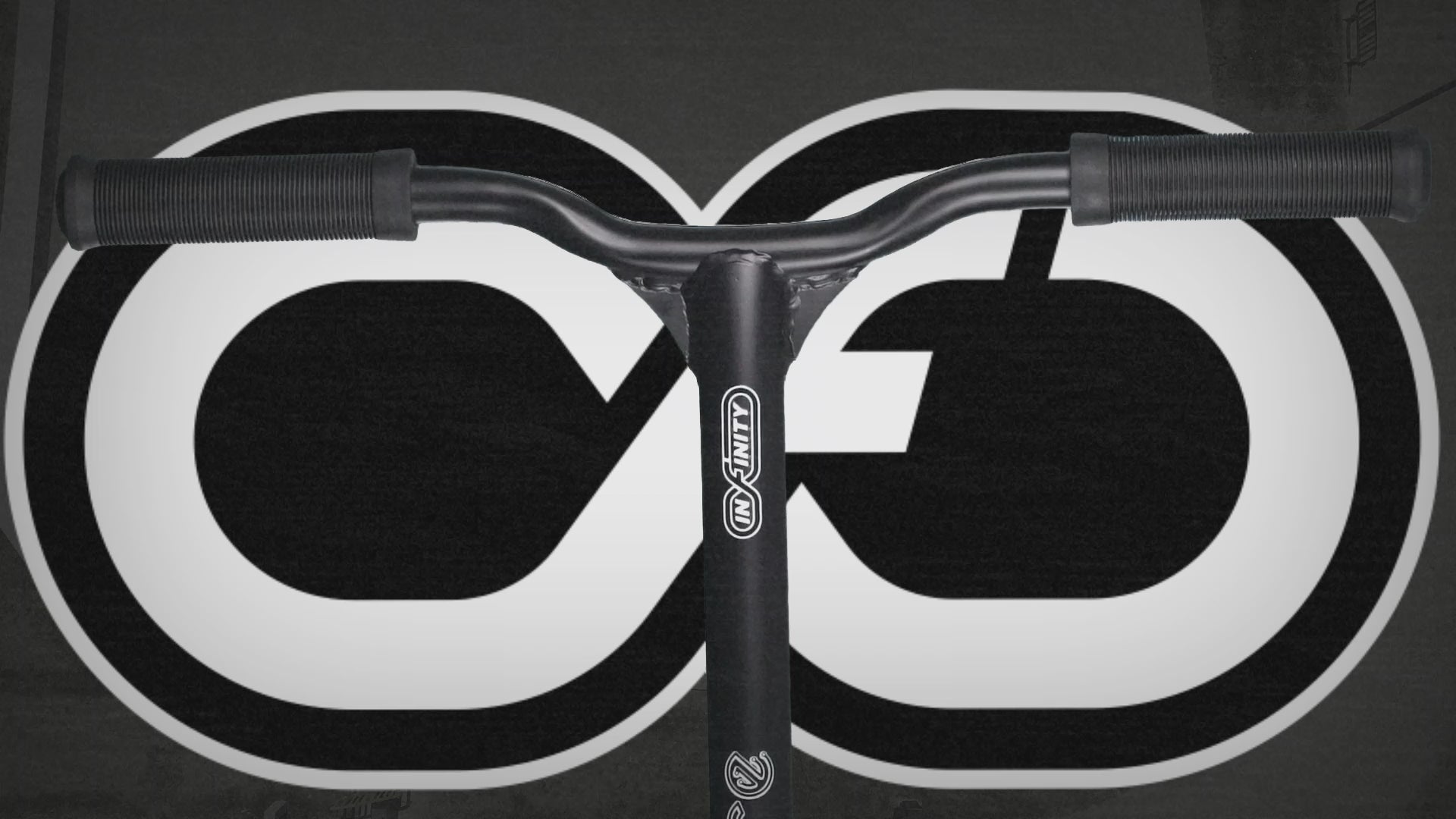 FLARE FR Series
Trick Scooter
In stock
Pickup available at Crazy Skates AUS
Usually ready in 1 hour
FLARE FR Series - Trick Scooter
Black
Crazy Skates AUS
Pickup available, usually ready in 1 hour
4 Development Court
Caloundra West QLD 4551
Australia
+61754914277
◼️‎ FreeRide FR Series Pro Infinity Trick Scooter
◼️‎ ‎ ‎Perfect Choice for Developing Future Pro Riders
◼️‎ Choose From A Range Of Colours To Suit Your Style
◼️‎ Quality Trick Scooter to get you Started on your Riding Adventure
FLARE FreeRide FR Series Pro Trick Scooter by Infinity Scooters, has been designed to showcase your skills and flair. Whether you're a seasoned pro or a beginner, this scooter will elevate your riding to new heights.
One of the standout moves you can demonstrate on the Flare scooter is the Tail Whip, a skilful manoeuvre where you kick the scooter's back around while in mid-air, landing gracefully back on the deck. Flare scooter's lightweight design and durable construction, executing this trick becomes effortless, thanks to its optimal balance and responsiveness.
Impressive display, attempt the BarTwist, a trick that involves spinning the handlebars 360 degrees while airborne. Mastering this move requires practice and coordination, but with the Flare scooter's exceptional manoeuvrability and precise controls, you'll execute it flawlessly.
Another awe-inspiring move you can perform on the Flare scooter is the 720°, a challenging trick that involves spinning the scooter two full rotations in mid-air. With the scooter's premium components and precise handling, you'll quickly conquer this complex manoeuvre.
For the daring riders seeking a thrilling experience, try the Superman, where you confidently extend your hands forward and let go of the handlebars while soaring through the air. The FLARE scooter's advanced specifications, including its lightweight aircraft-grade aluminium deck, reinforced steel bars, and smooth ABEC-9 bearings, provide a secure and stable ride, allowing you to push the boundaries of what's possible.
FLARE FreeRide FR Series Pro Infinity Scooter is the ultimate choice for riders aiming to enhance their skills and showcase their unique style. Cutting-edge performance specifications and sleek design, this scooter surpasses department store models, enabling you to become the professional rider you've always aspired to be.
Choose your favourite colour to suit your vibe!
Features:
Lightweight, Strong and Pro Quality!
Available in 6 colours
Rubber Grips
Aluminium Bars
Double Clamp
Threadless Compression Headset
Steel Flex Break
Reinforced Gooseneck
Concave Boxed Channel Aluminium Deck
100mm Alloy Core Urethane Wheels